World-class education at affordable fees | 1.5 Km from Anjurphata - Bhiwandi
ADMISSIONS OPEN FOR THE ACADEMIC YEAR 2023-24
(Grades Nursery to 7)
Please fill in the student information to know more about the school and the fee structure.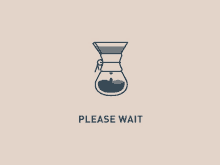 Your child deserves the best education
Awarded 1st Rank in Bhiwandi by Education World India School Ranking (2022-23)
Awarded 10th Rank in India in Design Thinking Leader category by Education World Grand Jury India School Ranking (2022-23)
Pioneer in bringing world-class education in Bhiwandi
State-of-the-art Infrastructure
Highly qualified and experienced teachers
At the Best English Medium School in Bhiwandi - The Polymath School, we offer a wide range of learning opportunities for students of all ages. With a focus on holistic education, our curriculum includes academic, extracurricular and co-curricular activities to nurture the talents of our students and enable them to take charge of their own learning.
What makes us the best choice for your child's better future?
State-of-the-art Infrastructure
3.5 acre Campus

Multipurpose Sports Ground

International Size Basketball Court

Indoor Sports

Adventure Play Area

Organic Farming Area

Amphitheater

Food Plaza
Intense Focus on Academics

Rigorous Testing – Benchmarking against millions of students across 140 countries

Strong Focus on Soft Skills & Character building

Access to National and International Competitions and Exams
Teach For India

Azim Premji University

Tata Institute of Social Sciences

Waldorf Schools

Montessori Schools

Experiential Education
Parents experience with Polymath School
Nirmala Choudhary, Homemaker, Mother of 2

"The First time I saw the school, I knew I wanted my daughter to study here. I wanted her to learn in a stress-free environment and not worry about scoring 90%. At Polymath, she is scoring well and also growing to be a mature, sensible child. She is loving it, So am I "

Mohammad Rafi Sarvar, Father of 2, Businessman

"I have seen the amount of effort and individual attention every child has received from teachers of Polymath in the pandemic. I can confidently say, kids, have progressed and learned more even in virtual schooling throughout the pandemic."

Devendra Patil, Father of 2, Businessman

"This is the best decision we have taken for our children. Thanks to Polymath School, as parents also we are stress-free. We don't have to worry about thinking of joining extra classes to cover up anything. Our kids spend time with us after school, learn amazingly well, and have become very confident."
Highly qualified & experienced team at Polymath School
Our teachers come from across the country, after graduating from premium educational institutes with an excellent experience. Their vision, skills, and love for teaching children are unparalleled.
Our brilliant team has put together a blend of the best teaching techniques that we use in our classes that helps our students to evolve towards a better future.
"When students and teachers are engaged in work that is challenging, adventurous, and meaningful, learning and achievement flourish.
Our mission is to create classrooms where teachers can fulfill their highest aspirations, and students achieve more than they think possible, becoming active contributors to building a better world." – EL Education
Together we share the vision to provide #BetterEducationBetterFuture for your child.